A holiday in Side, we took a day trip to Antalya. The pick-up with the bus at the hotel. On the way to Antalya Other guests were picked up from other hotels.
waterfall
The first goal of the trip is a waterfall. The river Lara crashes here, 40 meters into the sea. A very nice park with several restaurant surrounding the waterfall.
Lara Wasserfall - Antalya
Lara Wasserfall - Antalya
Some viewpoints offer the possibilities to photos from the waterfall. The second option is to visit the waterfall with a boat trip from the port.
Jewelry Company
In between, there was a trip to a jewelry factory with factory shop in an old casino. The sellers were not overly intrusive. Who but anyway ago to buy gold jewelry is heir certainly right.
Port
The entrance to the port by bus is an adventure. The bus, the narrow road rank only by repeatedly going to under. There are a number of boats in the harbor. Many blaring party music and the audience seem to be groups of youngsters. Our group went on board and we ran out of the harbor towards the east.
Antalya, Hafen
Antalya, Hafen
At the cliff Paragliding were traveling. The cliffs of Antalya is a hotspot for paragliders.
Antalya
old town
From the old town lying above the cliff lift for pedestrians leads down to the port.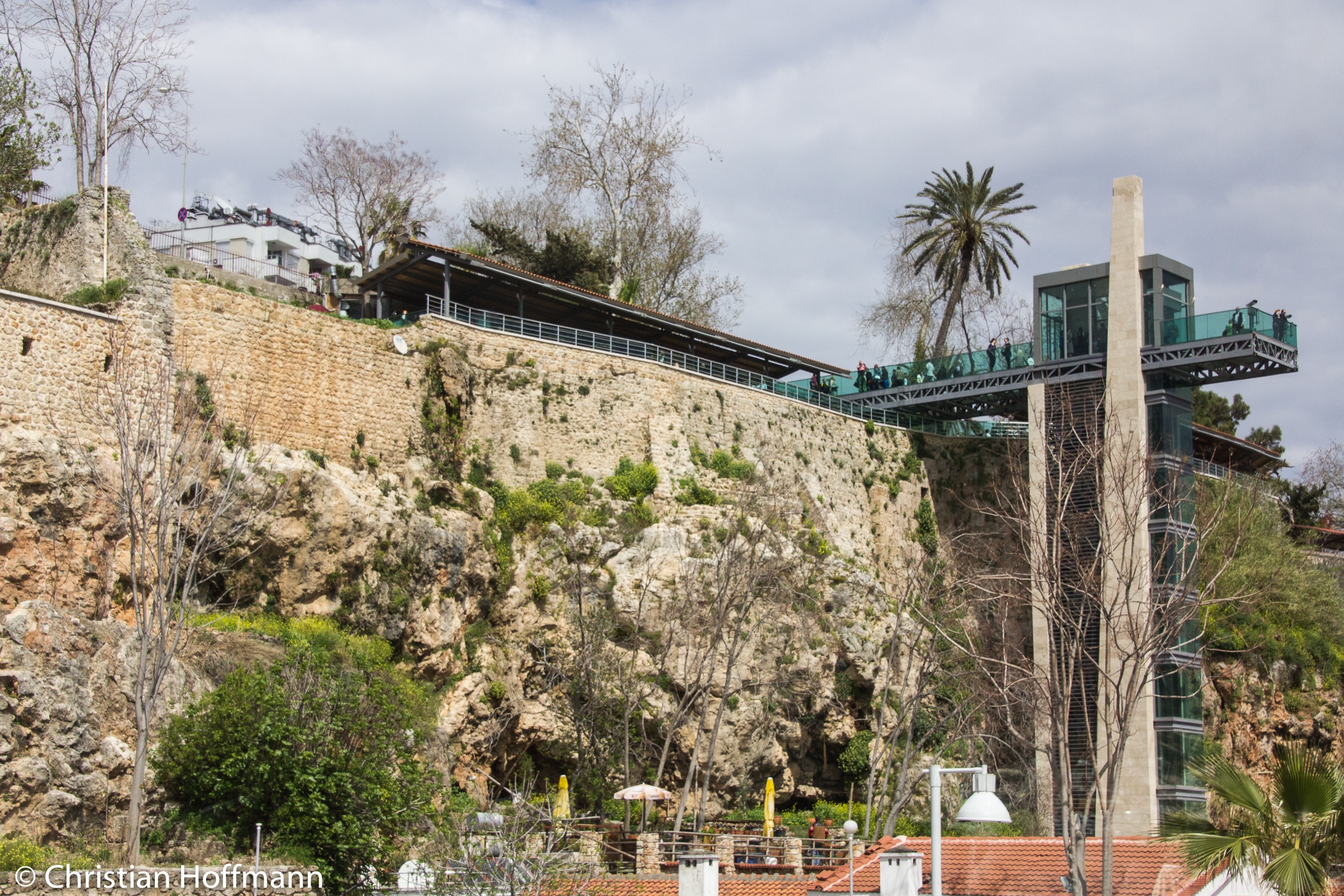 Antalya, Hafen, Aufzug
Our ascent, the small streets that lead from the port to the old town are lined with countless shops, stores and restaurants.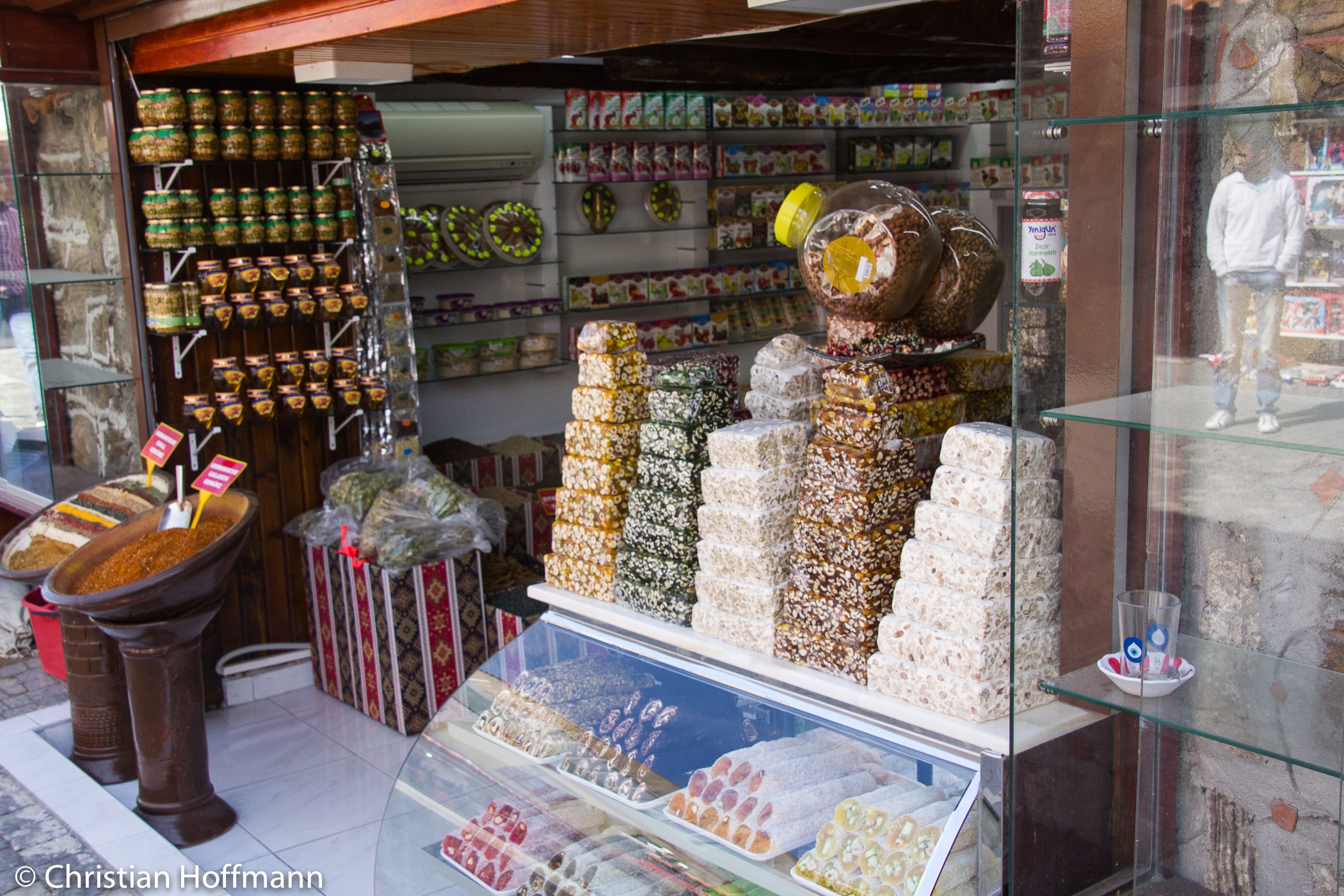 Antalya, Gewürze