An accommodation in Holzgau im Lechtal we can imagine today.
Features of Pepi's Suites
Pepis Suites
opened in December, 2015. We were in January 2016 Marina and Josef "Pepi" Strobl guest.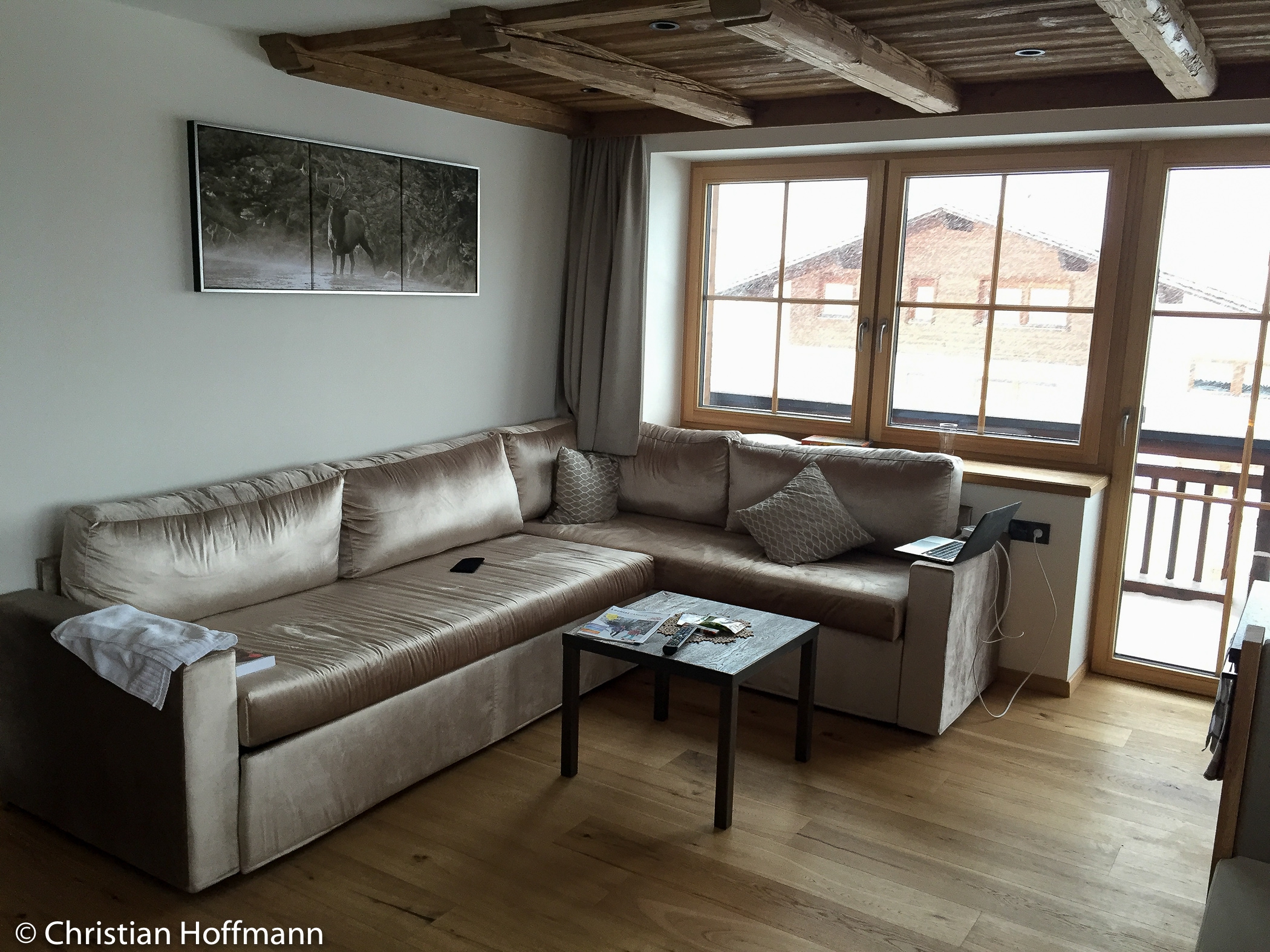 Peppis Suits - Holzgau - Lechtal
Peppis Suits - Holzgau - Lechtal
The 10 suites are located in the town of Holzgau in the Lech Valley and have a very good quality. Modern and yet without it acts cheesy in typical style of this area. The suites have balconies, bathroom and separate toilet. The living rooms are equipped with old wood and beams and with an Aqua Flame fireplace. The bathrooms have walk-in showers and high quality equipment. A good media equipment with TVs in living room and bedroom (with box spring) is also available. Details, such as the lighting in the cupboards, underscore the delicate outfit. Wireless internet is available in all areas for free and in a very good speed.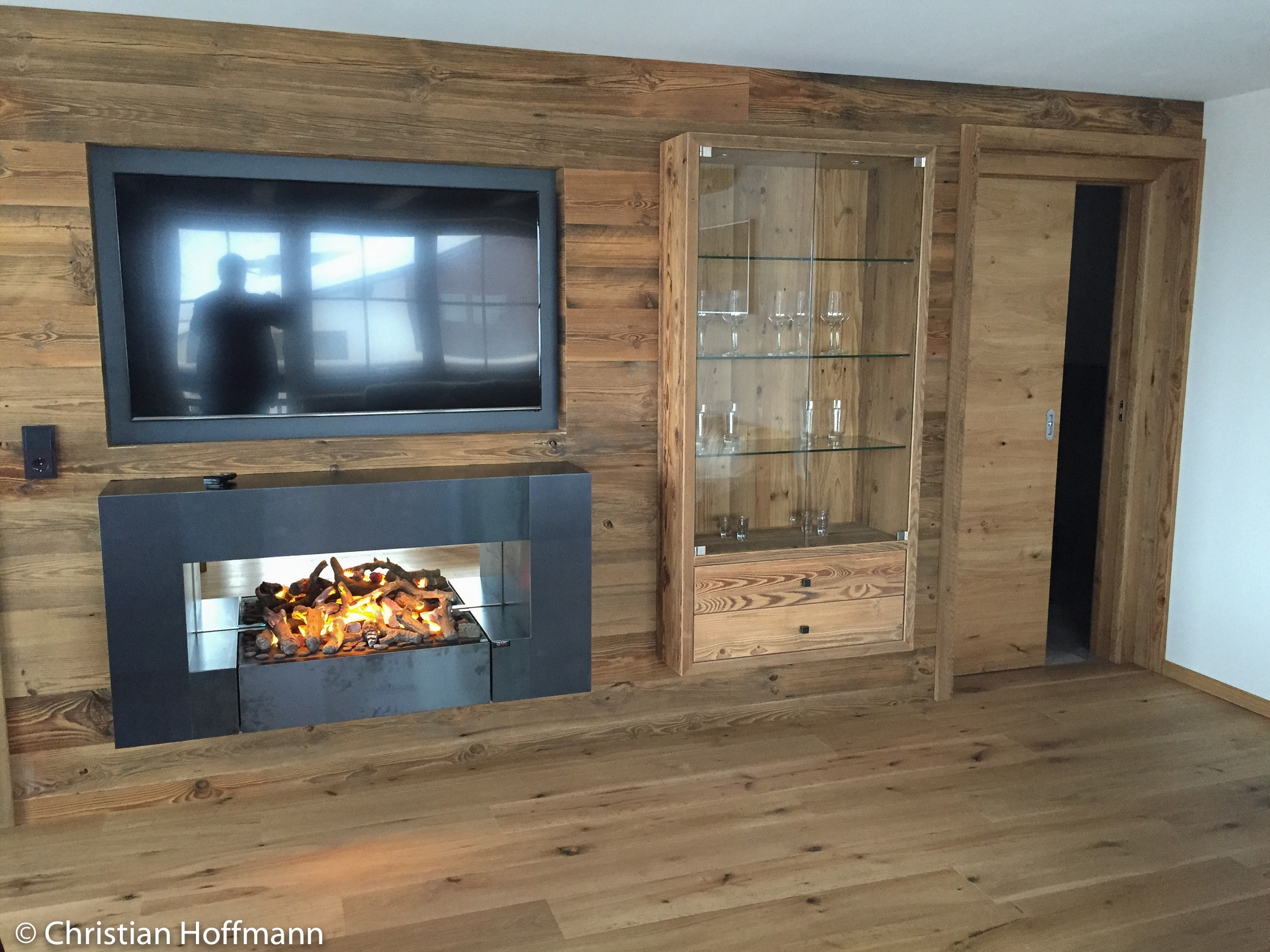 Peppis Suits - Holzgau - Lechtal
The television in the living area are equipped with an Internet interface, so that you this for example Youtube or media libraries of television stations can use as well as for research on the internet (great equipment). But the equipment does not stop at the suite door. On the ground floor next to the application, there is a drying room with boot dryer and storage space for ski equipment. From the front desk an elevator leading to all floors.
Trails, downhill skiing
Entering the trails is only about 200 meters from Pepi's Suites. Here one finds the Holzgau Schönau-round with connection to the Lechtalloipe.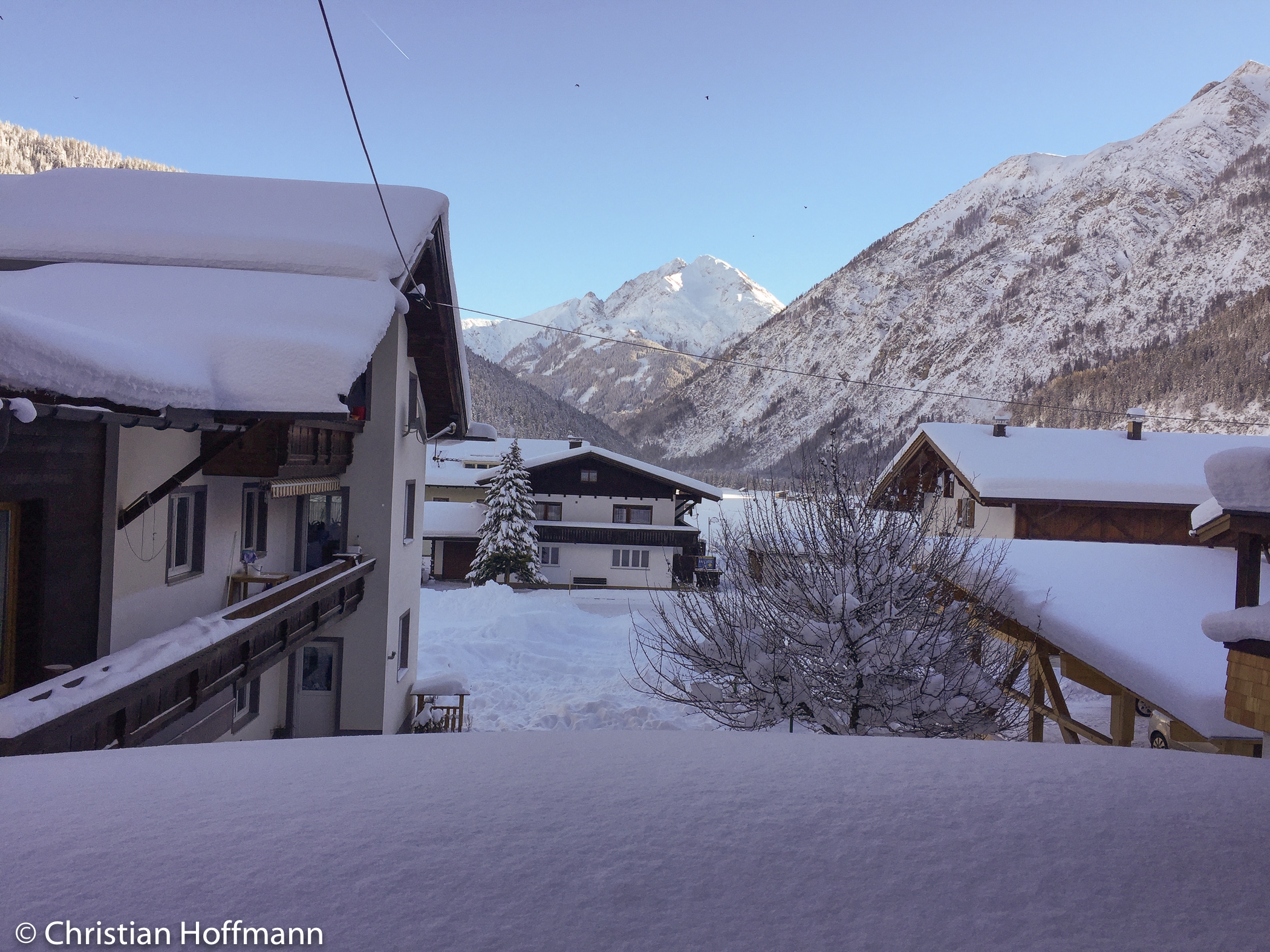 Peppis Suits - Holzgau - Lechtal
This goes from Steeg until after Forchach and has a length of 40 km. It is ideal for beginners because of the difference in height along the entire length of only 210 meters. It connects the cities of Lech valley, where there are separate trails. The ski bus to the slopes stops right outside the door. With the guest card you can use these buses for free.
Holzgau
On the ground floor the sports shop of Strobl lies with ski and equipment rental. In the immediate vicinity there are several restaurants, cafes and grocery stores.
Marina and Pepi Strobl lead the Suites and receive your guests personally. About a few things that are due to the recently experienced opening, we have overlooked. There were exchanged long curtains during our stay, craftsmen were short in the bathroom and the bread service did not work in one day.
worth seeing in Holzgau
The suspension bridge in Holzgau on the Höhenbach you absolutely must have experienced. It connects parts of the height hiking trail in Lechtal.
The Lüftlmalerei in Holzgau can be seen on many houses and worth Ortsrundgang.